Automatic lubrication device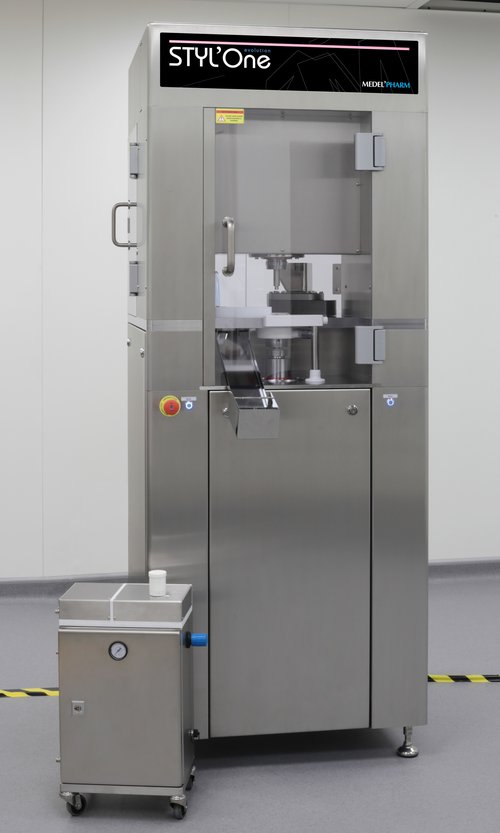 Equip your STYL'One Tablet Press with an accessory that exemplifies excellence. The Automatic lubrication device eliminates manual lubrication hassles on punches and die prior to die filling, enhancing your research and formulation development to new heights.
Available on models(s) STYL'One Evo ; STYL'One Classic ; STYL'One Evo WipCon ; STYL'One Evo DryCon ; DEMO STYL'One Evo S/N 500 ;
BENEFITS
Characterization of pure excipient and API properties without alteration of internal lubricant
Assessment of external lubrication versus internal lubrication
Tested lubricants on this system: Stéarate de Magnésium, Sodium StéarylFumarate, Stearic Acid, Glyceryl dihebenate, Glycerol monostearate ; Linoleoyl Polyoxyl-6 glyceride, Sucrose stearate. Other lubricant may work as well.
| GENERAL | VALUE | UNIT |
| --- | --- | --- |
| dimension | wait | mm x mm x mm |
| weight | wait | kg |
| material | wait | |
| box ship | wait | mm x mm x mm |
Compatible with model(s)
STYL'One Evo
STYL'One Classic
STYL'One Evo WipCon
STYL'One Evo DryCon
DEMO STYL'One Evo S/N 500