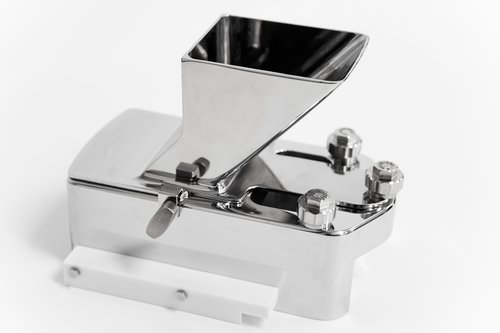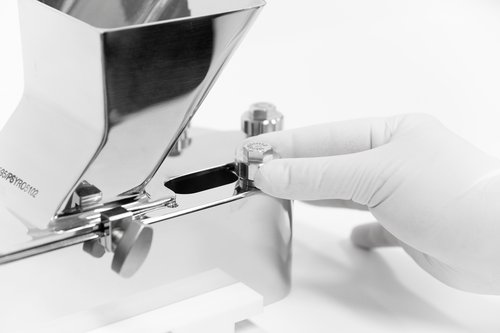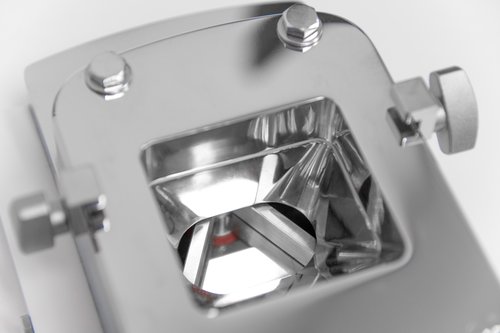 Innovative feeding system which handle even the most difficult powders with minimal flowability. By leveraging advanced technology, our feeding system achieves remarkable precision and reliability in maintaining weight uniformity. Every feed is flawlessly executed, eliminating any variations or deviations in the final product.
Our feeding system's paddle design enhances the overall efficiency of the compaction process. It optimally guides the powders, facilitating smooth and uninterrupted feeding. This feature not only minimizes downtime formulation development but also guarantees exceptional tablet compaction behavior results.
Experience the power of reliability, precision, and consistency with our state-of-the-art solution.
Available on models(s) STYL'One Evo ; STYL'One Classic ; STYL'One Evo WipCon ; STYL'One Evo DryCon ; DEMO STYL'One Evo S/N 500 ;
BENEFITS
Adjustable Paddle Speed: Fine-tune the paddle speed to achieve optimal compaction results, enabling precise customization for diverse formulations.
Adjustable Shock Frequency: Benefit from the flexibility to adjust the shock frequency, providing you with greater control over the compaction process and tablet quality.
Capacity TBC mL: With a generous capacity yet to be confirmed (TBC) mL, you can handle varying batch sizes efficiently, optimizing productivity without compromising quality.
FDA Compliant: Rest assured that our Paddle Force Feeder Evo complies with strict FDA regulations, meeting the highest standards of safety and quality in pharmaceutical manufacturing.
Easy Cleaning and Mounting/Dismounting: Simplify maintenance and operational procedures with our user-friendly design, ensuring hassle-free cleaning and seamless mounting/dismounting for swift setup and changes between batches.
| GENERAL | VALUE | UNIT |
| --- | --- | --- |
| dimension | wait | mm x mm x mm |
| weight | wait | kg |
| material | Aluminium | |
| box ship | wait | mm x mm x mm |
Compatible with model(s)
STYL'One Evo
STYL'One Classic
STYL'One Evo WipCon
STYL'One Evo DryCon
DEMO STYL'One Evo S/N 500